The Renaissance of Grab-n-Go
By User Not Found Jun 2, 2020

There are many places where we'd expect to find grab-n-go display cases as a primary source for food. As we walk through the airport to catch a flight, we might grab a quick sandwich from the case. In a college or high school cafeteria, grab-n-go options are common, just as they are in convenience stores, corporate dining halls, and even in retail grocery stores.

In the new age of COVID-19, there are other operations turning to a grab-n-go type service, and some of them are places you wouldn't expect. Restaurants.

In a sense, circumstances are driving this new grab-n-go renaissance. In the age of curbside pickup and carryout dining, when even fine dining restaurants are completely shifting their models to stay relevant and simply to just stay open, how restaurants use their spaces is changing.

In many cities across the country, diners are still not fully allowed in dining rooms. As a result, restaurants are opening up their front windows, their entry vestibules, and even the areas just inside as places where customers can pick-up products. In a way, the front windows are turning into snack bars. And the reality is many of these operations, even as they invite guests back into their dining rooms, will look to continue a carryout or a pick-up program into the future.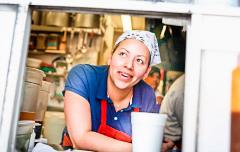 It's not surprising when you think about the math. Restaurants operate on such slim margins as it is, so when you tell an operation they can only operate at 50 or 25 percent capacity, the viability of profitability becomes close to nil. This is where those additional revenue streams will be welcome additions, adding to the general goodwill a restaurant provides by welcoming hungry diners who are looking for cultural connectivity as much as a cheeseburger.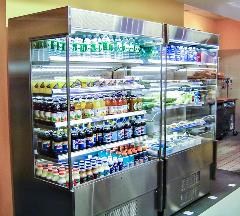 Carryout and curbside service will likely become mainstays in many restaurants, so operators are going to need easy ways to enact this aspect of the business as efficiently and profitably as possible. And this is where a grab-n-go display case can help. This is how Federal can help.

Federal Industries is ready to help support end-users with our line of grab and go refrigerated and hot food merchandisers. Our grab and go merchandisers are available in countertop, low profile, high profile, end caps, and island configurations




Find the right grab and go merchandiser for your application by getting a free consultation.



