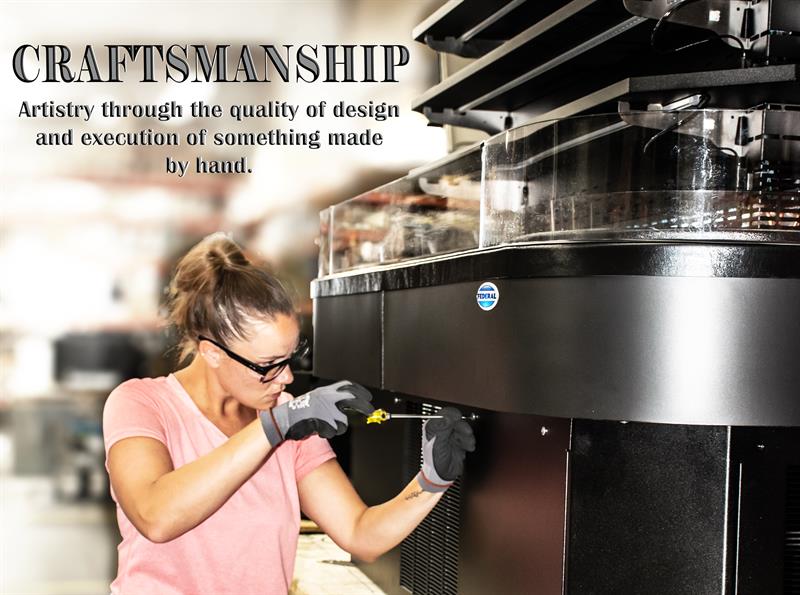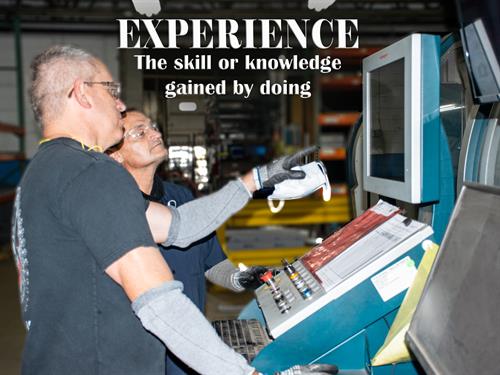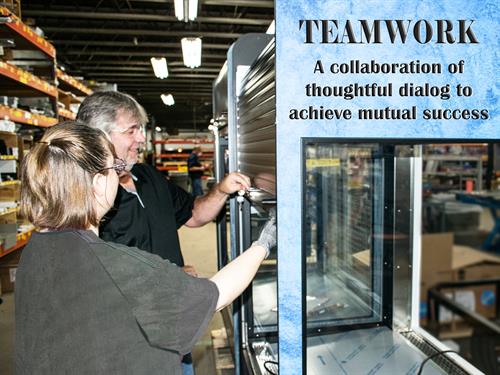 Thinking about Joining our Team?
You've come to the right place!
We believe in teamwork, collaboration, innovation, quality, craftsmanship, and excellence in everything we do. We are currently searching for bright, energetic and dynamic individuals to join our team. Federal offers a competitive wage, full benefits package, a great working environment, and growth opportunities. Apply Today!
The Design Engineer designs commercial refrigerated merchandisers and display cases. Directs, coordinates, and exercises functional authority for the planning, organization, control, integration, and completion of the designed case.
The role of Customer Service Representative / Logistics Facilitator requires someone who pays attention to detail and understands basic accounting processes involving quotes and invoicing. Previous experience within other areas of shipping would be an advantage, but being able to demonstrate good communication skills, being able to work within a team and an understanding of commercial enterprise are also key qualifications.
The Accounts Payable Specialist, reporting to the Controller, ensures timely and accurate storage, coding, authorization, and payment of vendor invoices on a weekly basis.
---
Job Responsibilities
Assemble electrical, metal, aluminum, and other assorted materials into sub-assemblies or major assemblies (entire display cases)
Other duties as assigned
Job Responsibilities
Set up die sets, line plates, or line bars with necessary punch, notch detail units and install the corresponding sheet metal operations

Operate saws, shears, press brakes, computer terminal, forklift and hand forms metal as necessary
Other duties as assigned
Job Responsibilities
Sub-assemble wooden skids and frames for final assembly
Nail and/or staple wood products, laminates and/or coverings for cases
Move wooden material from storage areas and to production lines using either gas or electric powered forklift or hand pulled material handling equipment
Unload incoming trucks of all crate-making lumber and supplies
Cut wood for and construct crates for UPS/parts order shipments
Other duties as assigned
Job Responsibilities
Responsible for expediting materials and physical parts inventory movement
Provide support to production operations
Replenish material inventories – support and perform all documented processes for inventory transactions, including but not limited to work order receipts, issuances, and stock transfers in accordance with PIC standard processes
Load, unload, and move material and parts between production areas, based on production schedules and order priorities
Transfer materials or product to dedicated drop and/or pick up zones
Verify part numbers and check discrepancies, such as damaged or unmarked parts.
Compare inventory cards to specific material to verify accuracy
May drive truck to outsourcing locations for delivery and pick up
Communicate with department leader worker or supervisor to determine overdue material and parts and to inform supervisors or lead worker of material status
Locate and distribute materials to specified production area
Other duties as assigned